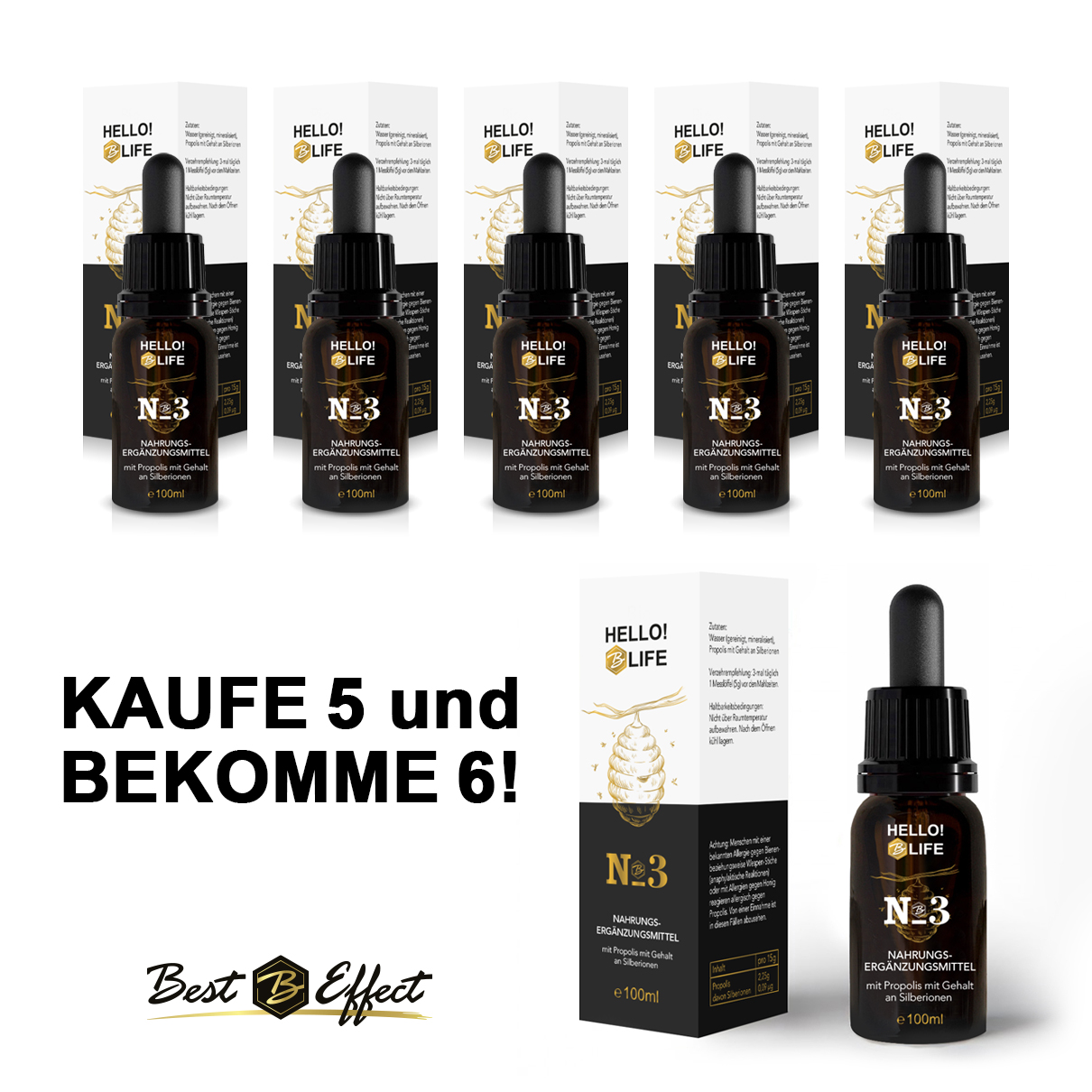 €349.50*
Content:
600
(€582.50* / 1000 ml)
Available, delivery time 1-3 days
Product information "Hello!Life N3 5+1 Gratis "
Hello!Life N3 is an aqueous extract of propolis enriched with silver ions. By omitting alcohol & oil, our Hello!Life N3 product retains all the important properties of propolis. Pay for 5 Hello!Life N3 and receive 6 in total. With the purchase of this set we give away 1 Hello!Life N3. 
Propolis loses up to 90% of its effect in solutions with alcohol and still up to 50% when oils are added!
Ingredients:
Water (purified, mineralized), propolis with content of silver ions.
Recommended dosage:
1 scoop (5g) 3 times a day before meals.
Shelf life:
Do not store above room temperature. Once opened, store in a cool place.
Caution:
People with a known allergy to bee or wasp stings (anaphylactic reactions) or with allergies to honey are allergic to propolis. In these cases, refrain from taking.
Notice:
Food supplements are not a substitute for a varied and balanced diet and a healthy lifestyle. Not suitable for children and adolescents, pregnant women and nursing mothers.
Content per 15g
propolis: 2,25g
of which silver ions: 0,09g
Produced for:
BestEffect GmbH
Wörthstrasse 15
97082 Würzburg
www.besteffect.com